We offer scuba diving lessons from entry to advanced levels to earn a CMAS scuba diver certification.
Course consists of four two-hour classes. Two classes are in the pool and two classes in the ocean. Ocean classes are both conducted at Catalina Island.



Beginner to Advanced Certifications Offered:

Course size is a minimum of 5 people and a maximum of 10 people.
Upon successful completion of course student will receive CMAS certificate and ID card.
Price for Registration Form is $1200 for all four lessons. Price does not include: transportation to Catalina Island and CMAS cost for certificate and ID card.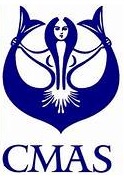 We are experienced, certified, professional, and insured swim and scuba diving instructors who will always put safety first. 
We are certified by CMAS. We are certified in CPR and Automated External Defibrillators (AED) with the American Red Cross and First Aid with the American Red Cross and American Heart Association.
 It is the starting point for your new favorite hobby! The certification consists of a pool diving phase and then you put your learned skills to the test with two open water dives in an ocean.
Dive like your shadow, do not leave any trace and be a sensible part of the underwater world, not an alien.
Never enter the water through reed, living corals or water plants.
Control your buoyancy.
Keep distance from corals and other animals and do not stir up sediment.
Take care where you drop your anchor during boat dives.
Do not chase, touch or feed wild animals.
Do not spearfish for fun and do not buy or collect any souvenirs such as corals and shells.
Be very careful when diving in caves. Bubbles or any simple contact may destroy delicate life.
Keep diving places clean.
Learn about the underwater life and avoid any destruction.
Urge your buddies to follow these rules too.
Register For Scuba Diving
Please fill the form out, choose a date and time, and the select the payment method. 

Scuba Diving Photo Gallery